Become a friend of the Trail and join our team of dedicated volunteers who use and love the Hank Aaron State Trail. Working together we can encourage people to get active on the Trail, engage in environmental restoration, and provide a safe and engaging experience for all who use it.
The Friends group is able to accomplish all it does thanks to the generous support of its many sponsors and dedicated members. Think of what we could do together with your support!
FOHAST is a local group of the Friends of Wisconsin State Parks.
Mission
The Friends of Hank Aaron State Trail is a non-profit dedicated to sustaining, promoting, and enhancing the Hank Aaron State Trail, creating a lasting legacy for present and future generations.
Vision
We bring life to the Hank Aaron State Trail by:
Fostering community connections,

Promoting outdoor activity,

Cultivating a sense of exploration,

Inspiring awareness of the environment, and

Creating unique experiences.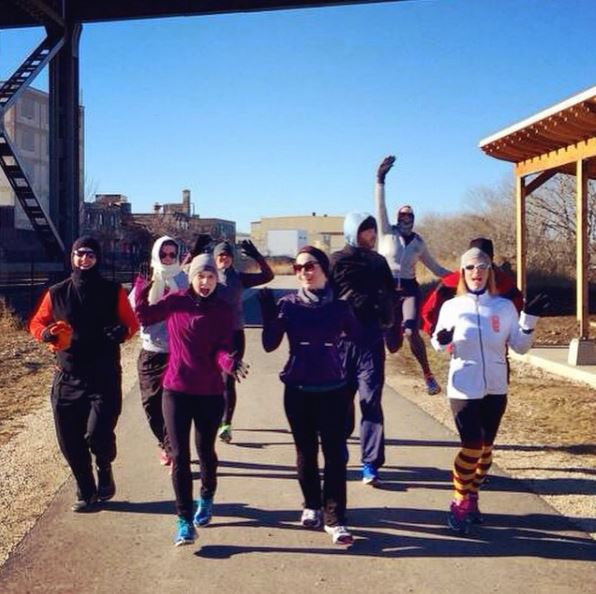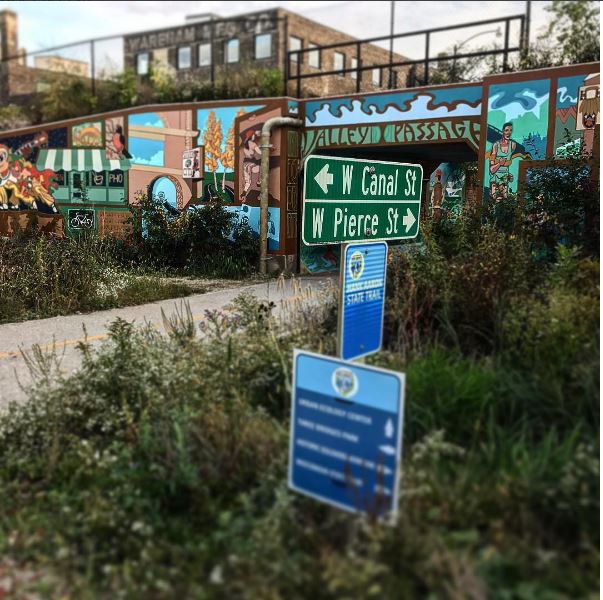 Committees
FOHAST committees bring the organization's mission and vision to life. Committee members include board members and community members who wish to make a difference in our community. See a committee that sparks your interest? Let us know!
Art Committee
The Art Committee is responsible for public art and aesthetic enhancements along the Trail, contributing to the Trail's character and improving the experience of all who use it.
Run/Walk Committee
The Run/Walk Committee organizes the annual Hank Aaron State Trail 5K Run/Walk, the Trail's largest fundraiser of the year. Proceeds are used for trail maintenance, improvements, and to fund youth bike camps in partnership with the Bike Federation of Wisconsin.
Marketing Committee
The Marketing Committee helps to promote the Trail and the Friends of Hank Aaron State Trail, including events and initiatives. They also promote community ownership and participation by encouraging people to become a Friend of the Trail.
CHANGE Coalition
The Community Assessment aNd Group Evaluation (CHANGE) Coalition is dedicated to enhancing access to physical activity and nutrition for the residents, citizens, and employees of our community. Read more here.
Board of Directors
OFFICERS
President
Dan Adams, Harbor District, Inc.
Vice President
Robert Peschel, The Sigma Group
Treasurer
Molly Duffy, Blood Center of Wisconsin
Secretary/Past President
Mike Brady, Story Hill Neighborhood Association
Past President
Bruce Keyes, Foley & Lardner LLP
Steve Brachman, 1000 Friends of Wisconsin
Eddee Daniel, Urban Wilderness Photography
Barbra A. Fagan, MS, Froedtert Health
Jerome Flogel, MMSD
Caressa Givens, Wisconsin Bike Fed
Tom Metcalfe, WE Energies
Laura Mueller, Pabst Theater
Mark Plichta, Foley & Lardner LLP
Mirtha Sosa, United Community Center
Judy Springer, Ph.D., Milwaukee Area Technical College
Chris Steinkamp, Urban Ecology Center
Corey Zetts, Menomonee Valley Partners
Jill Maertz
FOHAST Events/Outreach Coordinator
fohast@gmail.com
414-563-7051
Angela Vickio
Lakeshore State Park Manager & Interim Hank Aaron State Trail Manager
Wisconsin Department of Natural Resources
Angela.Vickio@wisconsin.gov
414-274-4281